Strap on your helmets and grab your flux capacitors, kiddos, because we're taking this baby back to 1985 2013. You see, I was in the spring semester of my sophomore year at the University of Massachusetts, and I had no idea what I wanted to do with my life. Being a bit of a real-life cave troll, resigned to an endless diet of Mountain Dew and Slim Jims, I had such a cavalier attitude toward my future "career" that I decided to enroll in a motley assortment of classes that just barely fit my degree's requirements. One of these classes, as fate would have it, was Writing About Women.
I enrolled in the class with my university best friend, almost certain that we were in for several months of reading anatomical textbooks that described the limbs, hair, and nails of female specimens. Me being me, I had obviously neglected to read the course description.
What I found upon attending the first workshop was an intriguing, and in fact, entirely novel, look at the interior lives of women throughout history. It soon struck me, perhaps for the first time, that the majority of my favorite authors (and media producers at large) were men. I'm not going to tell you how to feel about that, but it was objectively reflective of my consumption habits as a modern-day reader.
So I dove head-first into the course.
I read everything from politically charged feminist manifestos to A Room of One's Own, putting aside the biases that I'd unconsciously collected over a lifetime of reading, watching, and engaging with, male-centric media. And it left quite an impact on me.
You see, I rarely write with male protagonists anymore, and I can't say that this is an entirely conscious choice. SCRIBES features Anna, a young girl, as its primary focus, and many of the surrounding cast members are female. There was never a political message behind the scrawling mess I called my first chapter, but the more the story developed, the more themes of feminine identity and vulnerability began to emerge. It led to an outright curiosity about the lives that women lead, the threats they face, the day-to-day issues that remain unsolved or ignored by the men in their lives. And so I began asking questions, like any good and curious writer.
I asked things I'd never imagined to my cousins, my girlfriend, my professors, my mother, my aunts—I was encouraged by their support of my need for some degree of authenticity.
This post is not intended to give you a "how to" guide on writing about women, as I am not qualified to do that by any means. I'm a man who exists with a man's brain, a man's view of society, a man's view of women. No matter what I write, it will never take the place of reading accounts from actual women, nor should it.
This post, then, is an attempt to explain the various pitfalls and suggestions that I can offer up to my male brethren. I've seen a fair amount of stories in which female characters resemble something closer to text-based hentai props, complete with descriptions of bouncing cleavage, supple loins, and anything else under the sun that you would rather die than show your mother.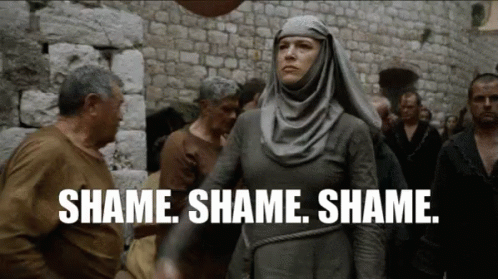 When I first started writing about Anna, I had a definite desire to just imagine her as a man, and then flip the genders like some botched magic trick. From various forum crawling, I've found this to be a common idea and piece of advice. This has a better intention than most of the above descriptors, but it still fails to capture something essential about engaging with female protagonists—they are not men. To equate the two sexes is to, in essence, demean whatever specific challenges women actually face. You can't write an authentic, female-driven tale that ignores the reality of things like the threat of rape or birth-centric social pressures. These are as pressing and essential to the character's experience as ideas of masculinity are to male characters.
There is a controversial (yet brief) section of SCRIBES that dealt with menstruation. For a girl living in a pseudo-medieval/bronze age/pre-modern society, the transition to womanhood meant a vast array of changes, and I felt that there was some importance to including this scene, if only for the sake of symbolism. You may feel uncomfortable facing these aspects, and that's alright—not all writing is pain-free, and it shouldn't be!
Be sure to ask for advice whenever you're in doubt. Accept, with some humility, that you are not an omnipotent wizard that can peer into the minds of women ala Mel Gibson (creepy film, wasn't it?). The women in your life can give insights that you never would've envisioned about the character and their world, so take some truth from the source.
And although it should go without saying, especially after the above examples, do your best to consider how you look out at the world. Are you constantly aware of your huge, shapely gonads lovingly caressing your inner thighs? If not, try to apply the same level of perspective and mental centering to female POV characters.
It's a tough, meandering road, but it can teach you as much about yourself as it does about your fictional world.
Love, peace, and joy, my friends.